Meet The
Doctor
This is the place where all of your problems are sort out better that anywhere else what a person is desired of and dreamed to provide it is Dr. P. K. TALWAR aim.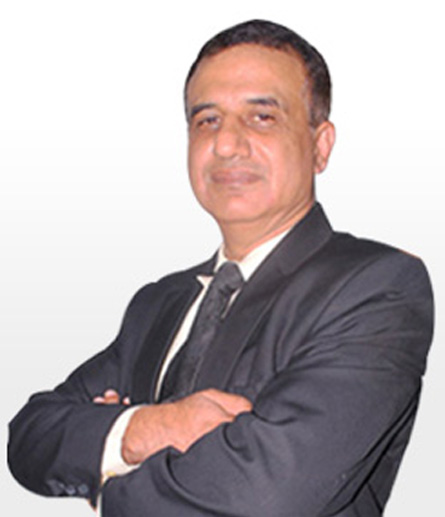 Dr. Talwar Cosmetic surgery was started by one of the leading cosmetic and plastic surgeon of India, Dr. P.K Talwar way back in 1996. Since then CLSCI has been helping its wide spectra of patients with its highly effective cosmetic procedures. CLSCI proudly possesses some of the leading professional in cosmetics with rich experience under their belt. At CLSCI, we are using the latest high- tech state of the art Laser Machines, which help us to deliver Quality consistently, comparatively in an easier way.
About The Founder
Dr. Talwar is one of the leading cosmetic and plastic surgeons in India. He graduated in the year 1979 with a MBBS degree from Marathwade University.
In 1981 he completed his M.S. (General surgery) from the same university. He went on to do M.Ch. (Plastic Surgery) from Bombay University.
In 1985 he did his fellowship at Tata Cancer Hospital & In Hand Surgery. The very next year in 1986 he joined Jabalpur Medical College as the junior consultant (Poll Officer).
In 1987 he was awarder fellowship in Aesthetic Plastic Surgery by the Institute of Aesthetic plastic surgery, Atlanta. There he was trained under Dr. John R Louis, was the first president of International society of aesthetic plastic surgery. Dr. Talwar was the only Indian to be awarded with this prestigious fellowship at the institute.
In 1988 he returned to his soil to join Dr. Ganga ram hospital as a junior consultant. In 1989 he resigned from Dr. Ganga Ram Hospital to run his own Cosmetic Surgery Centre at East of Kailash New Delhi. He is also associated with the Indraprastha Apollo Hospitals, New Delhi (India) as a Senior Consultant, Cosmetic Surgeon. His clientele includes Top Models, Film Stars from neighboring countries, Sport Stars and a lot of foreign tourists visiting India love to enjoy the benefits of his highly effective Cosmetic and laser procedures because of the non-resisting competitive pricing offered at the center. My Philosophy of care Dr. Talwar is one of the best cosmetic and plastic surgeon based in Delhi, India. His effort and the value he has created through his excellent work in realm cosmetic surgery is the great inspiration for all new doctors in this industry. The one aspect his life that is being down to earth and his great desire to support and cure his patient shows his deep understanding and heart. He has developed a consultation method that seamlessly blends professionalism with a relaxed tone and his patients love him.
Being sincere is the key of his success as a cosmetic surgeon - there are some aspect about choosing the right procedure, the right surgeon and having to expose body parts to a stranger can be a nightmare. Sharing great trust and respect with mutual relationship with mutual understanding is the essences of any medical consultation. Dr. Talwar manages this during the initial consultation which is never rushed and takes as long as you need. He patiently listens and takes time to make sure both you and he completely understand what exactly you expect from doctor. And by executing the plans with all his experience and great skills make goals a realistic and achievable.
Dr. Talwar will take into consideration a number of factors such as your aesthetics and what looks natural, your age, medical history and lifestyle as well as your desires and personal need. He will then outline your bespoke surgical plan including expectations of surgery, recovery and aftercare.
Personal approach
When you choose Dr. Talwar cosmetic surgery clinic you are choosing Dr. Talwar- unlike bigger, faceless clinic you will meet him and till the last consultation he will follow you.
This is a very Indian approach. In others clinic it seems acceptable to see a nurse or patient coordinator for your consultation, meet your doctor on the day of surgery and see nurses for your follow-ups
Dr. Talwar is passionate about his craft and believes that 30% of a great surgical outcome relies on a surgeon`s artistic vision while the other 70% is comprised of a mixture of meticulous technique and expert knowledge. He believes that in order for new procedures to be considered legitimate they should pass the test of respected peer-reviewed publications.
After all Dr. Talwar cosmetic clinic believes that empathy, competence and a natural sense for aesthete